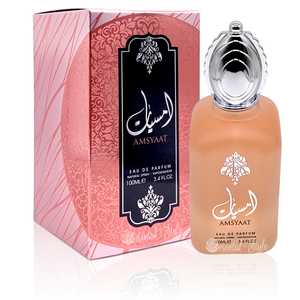 Amsyaat 
is a wonderful blend of flowers, spices and woods.
The top note opens with citrus and floral notes. Spices and flowers follow in the heart note. Musk and roses form the lovely base.
A beautifully balanced fragrance full of femininity that is very suitable for any occasion.
Main accords: floral, sweet, fresh, spicy, oriental. 
100 ml.